Intelligent chemical plant monitoring: use cases and benefits for your team
The Navigance Plant Monitor uses a range of methods to detect issues and anomalies in your chemical process data that, left unchecked, could pose a risk to plant availability and leave you exposed to the high costs of unplanned downtime.
In this series of articles, we look at how it identifies anomalies and example use cases for its detection techniques. These scenarios illustrate how our Plant Monitor alerts chemical producers to potentially damaging issues in their operations early, and the benefits of the foresight it provides.
In this part we'll cover:
In the articles that follow it, we'll look in more details at:
The Navigance approach to plant monitoring
The different techniques we use to detect anomalies in your plant data
Illustrative scenarios in which these techniques have been applied
The benefits chemical producers experienced in each case


The need for proactive plant monitoring
When chemical production processes fluctuate or issues occur within them, it can impact your plant's uptime or product quality and potentially cause significant loss of production.
In many cases, problems may only be identified when it's too late. That's because the systems already in place focus mainly on safety, understandably producers' number-one priority. So far, they're less focused on capturing relevant patterns and effects that might help plant teams anticipate and mitigate potentially downtime-causing issues.
All too often, busy teams don't have the time and right tools to analyze the massive amounts of data needed to trace issues back to their source or spot new patterns of concern before they become problems. Instead, they end up investigating issues after the fact to identify the root cause and try to avoid them happening again.
The Navigance Plant Monitor can do the analysis for you. It provides intelligent, 24/7 monitoring and contextual alerting using advanced data analytics technologies that monitor your plant around the clock, spot potential issues, and flag them early to those who need know and take preventative action.
Navigance provides both the technologies needed to scan plant data for issues, such as machine learning and cloud-based data processing, and support from our own process and data science experts. This means you get automatic alerting your team can act on with confidence, and our team is always on hand too – from design and deployment through to ongoing analysis and advice once it's up and running.
Benefits of intelligent plant monitoring
The features and benefits of this combination include:
Your plant is monitored automatically and around the clock (24/7 coverage)
Any deviations or anomalies detected in your plant data generate actionable alerts
Instant notifications and contextual alerting allow your plant team to act fast
You receive a single, aggregated alert summarizing related anomalies – helping you analyze and take the right actions quickly
You can see and analyze your plant data and trends easily in a single, customized user dashboard on a powerful cloud-platform
Access can be granted to whichever users need it, on the devices of their choice, with configurable rights
Plus, there are a few reasons why working with Navigance gives you an edge over alternative solutions for plant monitoring.
One solution for process and equipment:

With our chemical engineers and data scientists we combine know-how about chemical processes with advanced algorithms and machine learning. This domain knowledge is crucial to provide targeted monitoring, especially for equipment in your chemical process.

Going beyond fixed limit alerting:

Well-established monitoring systems, especially those focused on your process safety, work with fixed limits. The Navigance Plant Monitor is an add-on that establishes an early warning capability. Its algorithms detect changes in trends or patterns, typically before any limit is hit. This provides time for your plant team to take action and avoid unplanned downtime.

Meaningful and targeted alerts:

In contrast to common DCS systems, there is no 'alarm flooding'. Smart algorithms aggregate related deviations so that one single alert provides context to the operator. Such alerts are meaningful and ensure the plant team stays focused on what really matters.

Stay flexible:

You can flexibly deploy the Navigance Plant Monitor where it provides you most value. Monitor one specific equipment that often gives you trouble, a unit operation, or even your entire plant. This enables you to start small and implement quickly, then grow continuously with your needs.
Interested in specific use cases in which the Navigance Plant Monitor provides value? Look out for the next article in this series, where we look at use cases for an advanced approach to plant monitoring. We'll explain how to apply it for monitoring critical parts in your process like compressors and valves.
Subscribe to our blog so you don't miss it or, if you're looking for a solution to increase uptime in your chemical plant, talk to Navigance today.
---
Explore further:
How to avoid the costs of unplanned downtime

$20 billion. That's how much unplanned downtime is costing the chemical industry each year by some estimates. Yet producers continue to tackle issues reactively instead of spotting and fixing them early, before they become problems. The key to doing so lies in your data – and the Navigance Plant Monitor helps you turn it.
Whitepaper: Advance with intelligence
AI-enabled data analysis unlocks hidden process optimization potential, effortlessly and without tying up your resources. Our free white paper reveals where to start.
Whether you're responsible for operating a chemical plant, part of the engineering team that keeps it up and running, or you oversee the commercial aspects of its wider business, one thing is increasingly certain: you need to digitalize sooner or later.

Read more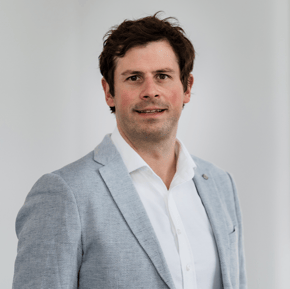 Sebastian Eckstein
As Product Manager, Sebastian drives the product development of our Navigance solutions. With his expertise gained in research and development positions in the chemical industry, he translates customer needs into a user-friendly software service.